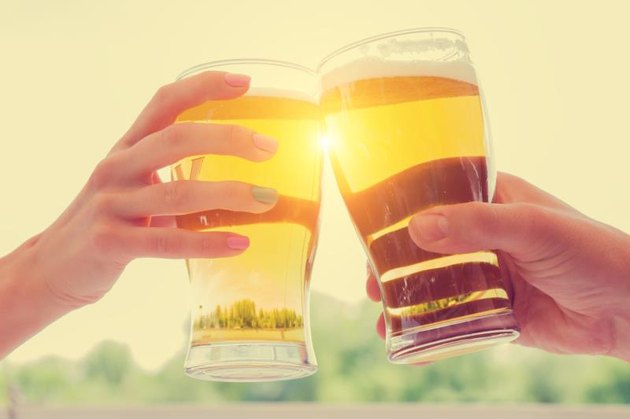 From beers infused with hundreds of pounds of Oreos to ale made with prehistoric bug DNA, weird beers are taking 2017 by storm. But if you didn't think it could get any weirder, a new Danish brew is here to truly test your limits: "Pisner" is a beer that was made using human urine in the process. Cheers!
But don't totally freak out just yet, urine isn't used in the beer directly. Instead, it was used to fertilize fields of the malting barley that goes into the brew.
Developed by Norrebro Bryghus in Denmark, Pisner gets its name from the word "Pilsner." (Get it?) The microbrewery used 50,000 liters of urine collected at the Roskilde Music Festival in 2015 to make 60,000 bottles of Pisner beer.
But the brewery didn't dream up this innovative and wacky idea on its own. It's the result of a collaboration with the Danish Agriculture and Food Council. It calls the (both strange and resourceful) process "beercycling."
So Pisner is good for the environment. Not to mention, drinking urine has actually come back around as a health trend (yup, really). But does any of this mean you would actually be willing to try it?
Fox News reports that those who have ventured into those murky waters say they don't detect even the slightest notes of pee, and one Munchies reporter found it "surprisingly fresh," with a hoppy aroma. Nevertheless, we're still on the fence about giving it a try. Luckily, the decision has been made for us: As of now, this pee-tastic brew is only available in Denmark. Phew!
What Do YOU Think?
Would you try Pisner beer? What do you think of the weird beer trend? Have you tried any unusual beer flavors? Let us know in the comments.